We were not really planning this trip. Air China arranged it for us by rescheduling our flight to Phnom Penh for the next day. Thankfully, this was a month before departure, so Dora and I had plenty of time to check what we could do for one day in Beijing.
One day is not enough for any city, but if you have at least 24 hours, it is sufficient time to visit Tiananmen Square and the Forbidden City, attend a traditional show of Peking Opera, Kung Fu or acrobatics, and of course, walk around.
Flying in Beijing, you can clearly see the increased air pollution. The masks we had bought in advance would definitely come in handy. A few hours later, we would be grateful for this decision.
Here's what else we learned from our one day in Beijing. If you are only interested in travel tips, scroll to the bottom.
Arriving at the airport
We landed around 11.50, but cleared immigration and customs only at 14.00. This included a 20-min delay waiting in the wrong queue for the 24/144-hr visa.
Upon arrival, you will need to do five things:
Record your fingertips on a self-collection kiosk.
Fill out the 24/144-hr visa blue/white card reading "24/144-hour International Transfer (Apply For Leaving Airport)" – not the yellow arrival card.
Find the 24/144-hr visa desk.
Equip with patience, and stand in the long line.
Be ready to show your passport, the card above, and a confirmation of your next flight out of the country.
We landed at Terminal 3, which is connected to the main airport by a shuttle. This added a bit to the delay, so our baggage was waiting for us in the baggage service office. Once we exchanged some money to Chinese Yuan, we were ready to leave the airport. Right outside the exit, we saw a lady with a red sash crossing her chest, calling "taxi, taxi", and trying to get people to follow her. Tourist trap alert. What she really does is take tourists to private cars that overcharge the rides. The regular taxi rank is right outside the exit, and there is no way to miss it.
It took us around 30 minutes (and ¥130) with slow traffic to get to the hotel, which was in the Xidan, Xicheng, area. This turned out to be a great place to stay for one night. It was only one stop from Tiananmen Square (West) subway station, and three stops away from Lyuan Theatre where we saw a Peking Opera performance.
Peking Opera
I will cover our Peking Opera experience in a separate blog post. We wanted to fill our only evening in Beijing in a meaningful way, and did a quick research. Three things came up: an acrobatics show, a Kung Fu show, and Peking Opera. It was a no-brainer. There are many performances around Beijing, but we decided on Beijing Lyuan Theatre for two reasons: a) Liyuan Theatre was only two stops away from our hotel, b) their performance is popular among tourists as it has subtitles. It served as a great introduction to Peking Opera, which is very and in many ways different to the western opera we all have in mind. They have a daily performance from 19.30 to 20.40 and it costs ¥120-400.
Google in China
Booking the tickets for the Opera can be done online, but if you are a Gmail account holder, you will get this message: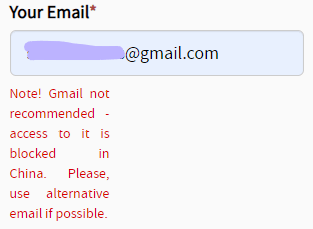 Even though I knew that Google was banned in China, I somehow felt surprised. The same goes for all Google products and services. When I attempted my first google search with Chrome, it suggested that I use Sogou. However, I couldn't use Sogou either as it was only available in Chinese. I finally used Bing.
If you're only spending one day in Beijing and don't want to use mobile roaming or buy a SIM, I would strongly advise you to download the offline Chinese language package for Google Translate. It came in handy with menus and signs.
I also downloaded Google Maps, but the GPS location proved more accurate with the Android app Beijing Travel Guide. One useful feature here is the offline Wikipedia articles (also banned in China) for the most important landmarks.
Using the Beijing subway
Speaking of Android apps, Metro Beijing Subway is a very useful journey planner with two great advantages: it provides info on the ticket fee, and it works offline.

Here are a few interesting things about the Beijing subway:
You have to pass a security check. Your bags go through the scanner, and you go through a metal detector gate. As long as you don't carry guns, ammunition, knives, explosives, flammables and similar materials, you are safe.
The screens that show the weather and other travel information also show cartoons for entertainment.
In busy times and stations, there are attendants who moderate the flow in and out of the carriages. Be prepared for a lot of pushing around.
Food and alcohol consumption is prohibited.
Using the subway is very easy. To get the ticket, go to the vending machine, click English, select the line and the station name of your final destination, and then the number of the tickets. The ticket in November 2019 was ¥3 for the city centre and you can pay by cash; banknotes specifically. Although we tried many times, we did not manage to pay with coins.
The other option to pay is by QR code, which is much more popular than you would ever expect. We kept coming across QR codes wherever we had to pay, for example at the Imperial Palace Museum.
Tiananmen Square and the Forbidden City
Tiananmen was only one stop away from our hotel, near the Xidan subway station. As we exited, we almost immediately started to queue. It was the line for Tiananmen Square's entrance. We had not done our research, but we quickly found out that you need a form of photo identification to enter the square.
For the foreigners, it is their passport. For the Chinese citizens, it is their ID. Once you have your document checked, you go through another security control, equally relaxed as in the subway.
2019 marked 70 years since the establishment of the People's Republic of China. There was no way to miss this information with massive posters around the square and a giant vase with flowers in the middle. Sadly, nothing around referred to the 1989 massacre that took place there. The Chinese government has forbidden any commemorations or references to it.
Around the square, you can see the National Museum of China, the Monument to the People's Heroes, the Mausoleum of Mao Zedung, and of course his 1.5-tonne eye-catching poster hanging from the Gate of Heavenly Peace, which is what Tiananmen translates to.
This is the entrance to the Imperial City, and it is where we headed right after. From there, you can get a glimpse of the traditional Chinese architecture for free. However, if you want to proceed further to the Forbidden City, you need to purchase a ¥40 ticket for the Palace Museum. It is a pity not to, even if you are short in time as we were. We spent 1.5 hours in the Imperial Palace area; 2.5 hours including the square and its logistical delays.
From 1420 to 1912, 24 emperors lived and ordered from here. It is listed by UNESCO as "as the largest collection of preserved ancient wooden structures in the world". The whole place would feel magical if it wasn't for the thousands of tourists taking photos everywhere and in every way. I wonder how many of us could really connect with the history of this place.
When we wanted to make our way back, we found out that there are only two exits from the Forbidden City, the North Gate and the East Gate, which is the closest one to Tiananmen subway stations.
We headed back to our hotel with "our soul in our mouth", as a Greek saying goes. We had to catch a 3pm taxi for a 7.30pm flight.
Is one day in Beijing worth it?
Definitely yes. One day is not enough to immerse in any city's life, culture and routines, but it is sufficient time to get a taste, and decide whether it's worth going back or not. Beijing felt different to anything I know in Europe, but not as different as I expected.
My tips for one day in Beijing
Print and keep with you a copy of your next flight to prove your intention to leave the country within the 24/144-hour visa frame.
Don't follow anyone who will offer you a taxi. Find the queue and wait for your turn.
Download these two apps: Beijing Travel Guide and Metro Beijing Subway.
Don't carry in the subway anything that could be considered as offensive weapons. Don't eat or drink either.
Bring an air-pollution mask. Preferably, an N95, but even a simple surgical mask will do.
If you are considering Peking Opera, go with the Liyuan Theatre performance.
Estimate 2.5 hours for a quick visit to Tiananmen Square and the Forbidden City.
Keep in mind that there are only two exits from the Forbidden City, the North Gate and the East Gate.
If you want to book anything online, make sure you have a non-Gmail email address.
Carry cash and your passport with you everywhere.
Have you been in Beijing? Leave your own tips below.